October 2 - 8, 2020
7:30 - 8:30 am, PDT
US$ 90
1 hour per day for 7 days
online on Zoom
The Process:
In these 7 days you will connect in a light trance with your subconscious. This loving and friendly approach initiates healing of physical and emotional issues and the experience of wholeness.
Why is this process so effective?
Whatever happens in the mind also affects our body. There are so many conflicts that are directed against our body in the mind through thoughts, emotions and conditioned ideas. Worries and fears invade the body and cause energetic blockages and tensions which then appear as physical problems.
In a light trance, which combines deep relaxation with alertness, you will discover and befriend creative and self-healing energies of your body-mind. You are invited to address specific issues that want to be brought back to wholeness and balance, such as smoking, unbalanced diet, insomnia, pain.
… I am saying, start with the body. It is your home. Love it, accept it, and in that acceptance, you are growing towards harmony.
... The wisdom of the body has not been appreciated by any religion of the world. Your wisest people were not wiser than your body. Its functioning is so perfect - its understanding has been kept completely out of your control because your control could have been destructive. So the first part of your life and being is your body. The body is real, authentic, sincere.

Osho
About Veeno Regula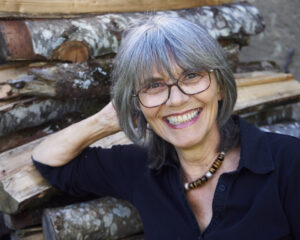 Veeno Regula Maeder is a certified facilitator of OSHO Reminding Yourself of the Forgotten Language of Talking to Your BodyMind and other meditative therapies like OSHO No-Mind and OSHO Mystic Rose. She has 40 years of experience with meditation and many other transformation processes.
Registration
Please register using this form.
Veeno will confirm your registration and inform you about payment options.